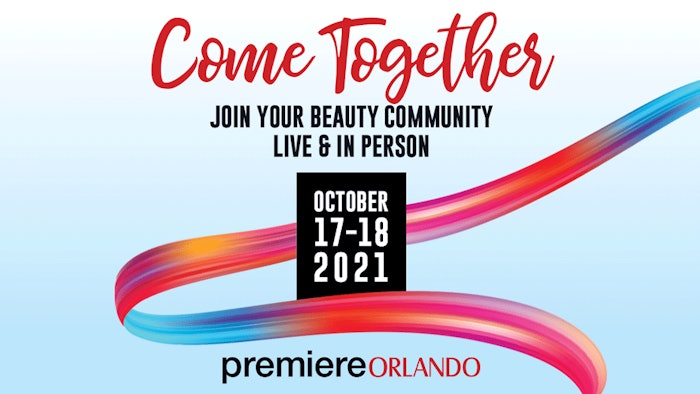 The Premiere Orlando beauty show will be taking place live and in person this October 17-18, 2021, at the Orange County Convention Center in Florida. Attendees are invited to to immerse themselves in the beauty community and reconnect with fellow professionals. 
This year's event will feature:
Education from beauty experts 
Opportunities to purchase business-boosting products and tools 
Networking with the beauty community, including brands and educators
Tech, social media, branding skills and more to keep business growing
In addition, Premiere Orlando and the Orange County Convention Center (OCCC) will offer enhanced safety measures bases on policies from the CDC, local government, and state and federal mandates, including:
A definitive mask policy that will be put into place closer to the event
Hand sanitizer dispensers, touchless whenever possible, placed at key entrances and contact areas
Distancing measures, like larger aisle ways and other physical layouts that ensure appropriate distancing
Cleaning products and protocols that meet EPA guidelines, and increased sanitation frequency in all public spaces
Registration opens in May.