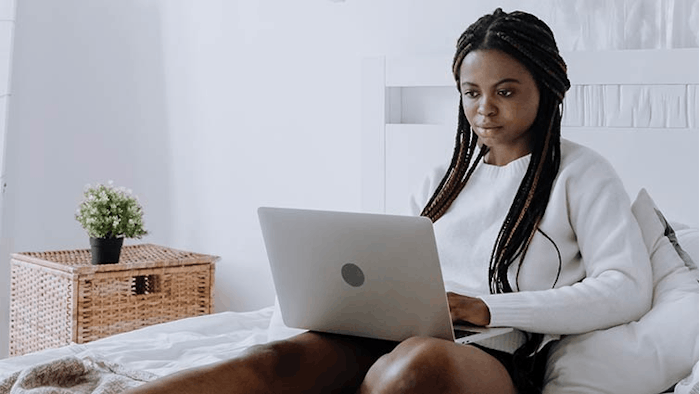 In 2020, Dayspa shifted its focus to become the whole health resource for wellness spa professionals, and we are taking our new wellness experts live with a brand new event! WellSpa 360 Expo will take place on September 21-22, 2021, bringing the best spa treatments, business advice, trends, product information and networking to wellness professionals around the country.
Here's a sneak peek at Day One's Advanced Education schedule, covering physical, mental and financial wellness, along with beauty and personal care.
9:30 a.m. CDT
This session will cover nutritional wellness and how pros can cultivate it for themselves and their clients. Mytecia Myles, founder of Supernatural Success, is an esthetician and master herbalist who holds certifications in nutrition and blood cell analysis. She'll speak about encouraging professional holistic wellness by understanding how to influence key audiences, clients and customers. The session will also cover nutritional concepts and strategic planning by identifying nutritional wellness strengths, weakness and opportunities, as well as how to identify and eliminate internal and external toxicity.
10:00 a.m. CDT
Learn to create true beauty from the fragrant pharmacy and nurturing gifts of nature through aromatherapy. Aromaherbalist, massage therapist and founder of KM Herbals, Kim Manley will teach attendees how the concentrated essences of flowers, fruits, herbs and plants can cleanse, nourish, stimulate and rejuvenate the skin and hair, as well as relieve stress, balance emotions, relieve pain and aesthetically make us more vibrant and healthy. This knowledge about therapeutic essential oils and carrier oils will then be used to guide practical applications for therapists' treatment rooms, including the appropriate essential oils for certain skin types, along with specific essences for relaxing and rebalancing emotionally and physically. This class will inspire skin care professionals, massage therapists and all holistic practitioners.
11:00 a.m. CDT
Three sustainability experts come together for this session about incorporating sustainable systems and operations to grow your spa in the New Green Economy. Joanna Roche, executive director of GSN Planet; Megan Tymesko, community manager of GSN Planet; and Suzy Bordeaux-Johlfs, spa director of Silverado Resort & Spa, in Napa, California, will review case studies and examples that demonstrate ways to integrate environmentally minded services, products, logistics and behaviors into your spa. Attendees will leave knowing how they can start cultivating change and awareness of their impact as a wellness business in 2022—and beyond.
12:15 p.m. CDT
Treatments using gemstones have become extremely popular in spa and wellness, but the wrong stones can create discomfort and disrupt clients' energy. In this presentation, Chakralicious founder, award-winning esthetician and reiki master teacher Linda Bertaut will provide practitioners with techniques to safely choose and place stones on the body and face, and how they can select their healing stone collection. She'll also cover gemstone contraindications, and attendees can watch as Bertaut demonstrates a healing layout for the face and body that best delivers the stones' therapeutic benefits.
1:15 p.m. CDT
Our nation is diversifying even faster than originally predicted. When also considering other identities beyond race, such as gender, age, ability, and religious and cultural beliefs, it is no wonder that many industries have not been able to keep up with the tides of change, including spa and wellness. In this timely session, Toshiana Baker, founder of the Network of Multi-Cultural Spa and Wellness Professionals (NMSWP), will inspire, impact and create a shift in spa pros' awareness by establishing a baseline understanding of diversity, equity and inclusion. Baker will also equip attendees with actionable ways to incorporate these important initiatives, allowing them to create a culture of inclusivity in their spa and wellness practices.
2:15 p.m. CDT
Ayurveda takes center stage in a session with Ashish Pandya, director of education, training and sales for Shankara. The entire universe is made up of five elements and so is our body/mind complex. Aligning these elements is easy and possible, allowing practitioners to support clients' inner and outer beauty in a lasting way. Pandya will discuss how the doshas impact our daily lives, and what you can do to balance them for your clients. Plus, he'll take attendees on a guided meditation to help them experience inner balance.
3:30 p.m. CDT
Health and beauty begin at the cellular level and can be "regulated" to some degree by our habits, recurring experiences and even spa treatments. Attendees of this class will learn about light therapy from wellness expert Amy Gardner, director of education at LightStim. Gardner will delve into the modality as a gentle regulator that not only supports, but optimizes the body's inherent ability for healing and rejuvenation. She will help attendees understand how light therapy works on a cellular level,
and discuss treatments and other practices that complement light therapy to support whole health, beauty and well-being.
4:30 p.m. CDT
From Himalayan salt pods to easy-to-install panels, these days there are plenty of options for creating halotherapy environments in your existing spa spaces. Turning a treatment room into a single-use salt room allows you a new avenue to support guest health—with a particular focus on respiratory support—and to increase your revenue. Ann Brown, founder and CEO of Himalayan Source and cofounder of Saltability, will cover how halotherapy works, options for implementation and stand-alone treatments that spas can add to their menus, as well as the latest Himalayan salt concepts for halotherapy rooms.
Throughout the day, attendees can also take advantage of wellness breaks created by Miraval Resorts & Spas, from breathwork and balancing meditations to a mini sound therapy experience and more.
So, what are your plans this September 21-22, 2021? Come join us for these sessions and so many more at the inaugural WellSpa 360 Expo! We can't wait to learn with you, so register today at www.WellSpa360Expo.com.