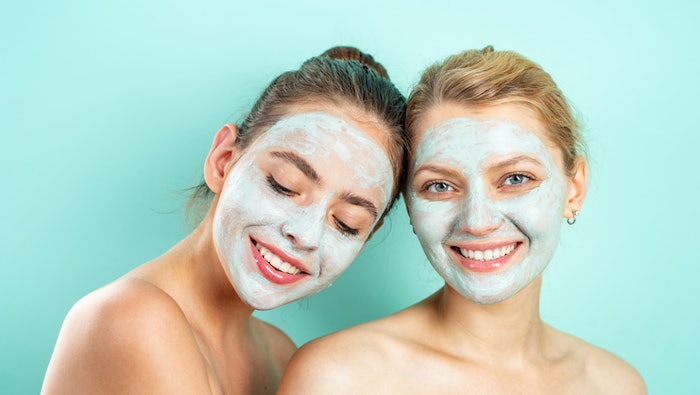 October 15 was National Estheticians Day, and Natura Bisse celebrated the occasion by hosting a virtual skin care walkthrough, in which the brand's top estheticians helped clients perform their own facials. The treatment featured five top products chosen by the estheticians themselves and sent to each attendee before the event.  
Cleanse: Diamond White Rich Luxury Cleanse, picked by Merrill Riley, esthetician at Solaya Spa. Pros prefer this gel-to-oil emulsion because of its skin softening properties. 
Exfoliate: Diamond Glyco Extreme Peel, from Megan Smartnick, esthetician at Woodlands Spa at Nemacolin. She chose this peel because it provides better product penetration, in addition to improved skin tone and texture. 
Hydrate: Diamond Extreme, chosen by Kayla Causey, esthetician at Shibui Spa, for its hydrating and antiaging benefits, as well as its ability to treat hyperpigmentation in darker skin tones. 
Eyes: Diamond Cocoon Sheer Eye, from Gina Montanez, esthetician at Edgewood Tahoe. This daytime treatment provides sheer coverage for dark circles, plus a healthy glow. 
Neck: Inhibit Tensolift Neck Cream, picked by Anna Kas, esthetician at KAS Aesthetics. Pros love this formula, which is specially designed to lift and firm the delicate skin on the neck and décolleté. 
About Natura Bisse: Natura Bissé is a family-owned, luxury skin care company founded in Barcelona in 1979, now managed by the second generation of the Fisas family. Its mission is to develop high performance, effective skin care products and beauty experiences through the use of cutting-edge innovation and quality ingredients.