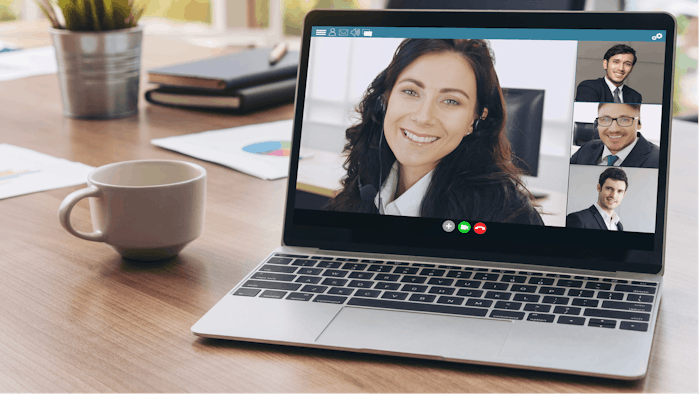 The International Spa Association (ISPA) has launched a virtual event series called Heart of the Matter, which brings together people from a variety of fields and backgrounds for in-depth conversations intended to spark thought, discussion and inspiration in the spa and wellness. The on-demand series launched in August with ISPA Dedicated Contributor Award winner Bryan Williams, who led an inspirational session about fostering inclusion and diversity through leadership.
Some upcoming participants and topics include: 
Tembi Locke, New York Times best-selling author and actor, will speak with ISPA Board Chairman Patrick Huey about grief, resilience and healing. Locke's memoir, From Scratch, was selected for Reese Witherspoon's Book Club in May 2019 and is currently being developed for television by Netflix.
Kathryn Hahn, Emmy-nominated actor and star of "I Know This Much is True" and "Bad Moms," will speak with Huey about seeking joy and the challenges of persevering in difficult times.
ISPA medical advisor Brent Bauer, MD, and Nadir Bhuiyan, MD, of the Mayo Clinic will discuss the spa industry's pandemic response and share insights on planning for the immediate future.
"So many members of our industry have worked so hard in recent months to safely reopen their spas," said ISPA president Lynne McNees. "Through Heart of the Matter, we hope to offer the ISPA family an opportunity to pause during this hectic period and receive inspiration from the insights, advice and stories that will be shared in this series."
ISPA's recent virtual offerings have also featured a series of Reopening Town Halls, in which spa professionals highlight their reopening efforts; and Chats with Product Pros, which focus on how spa resource partners have adapted to business during the pandemic. Collectively, those events have attracted more than 20,000 views.
"It's been wonderful seeing our industry come together to share their experiences and observations during ISPA's Reopening Town Halls and Chats with Product Pros events, and Heart of the Matter gives us an opportunity to remain engaged with our spa colleagues while offering wisdom that is relevant to us not just as professionals, but also as human beings," added Huey.
ISPA will continue announcing further installments of Heart of the Matter as they're planned. Sessions will be available on demand at ISPA's website and  YouTube channel.
About the International SPA Association (ISPA): ISPA, headquartered in Lexington, Kentucky, and managed by Associations International, is a leading professional organization and voice of the spa industry. Founded in 1991, ISPA works to advance the spa industry by providing invaluable educational and networking opportunities, promoting the value of the spa experience, and speaking as the authoritative voice to foster professionalism and growth.