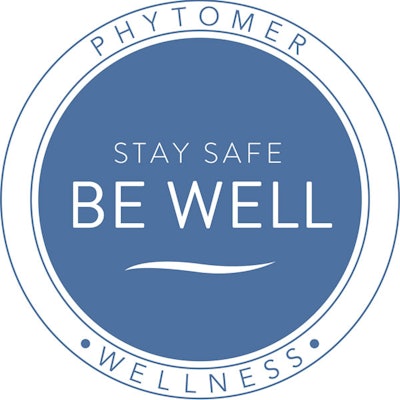 Phytomer has introduced its "Stay Safe Be Well Healthful Practice Guide," a training program designed to assist spa professionals in creating a healthy environment upon safely reopening their spa. The program—complete with a webinar course, guidebook, and marketing and communication package—is in collaboration with Angela Eriksen, Phytomer director of education and marketing, and Angela McElroy, national Phytomer educator.
The extensive guide highlights increased sanitation standards as well as physiological aspects of returning to the spa post-quarantine. It also provides a multi-platform approach plus concepts, signage, scripting and tools to help spa owners, employees and guests feel at ease upon returning to the spa.
To address the wellness aspect of reopening, the program features tips to effectively create a wellness environment by marketing the changes being made in the spa and communicating these new practices to spa guests.