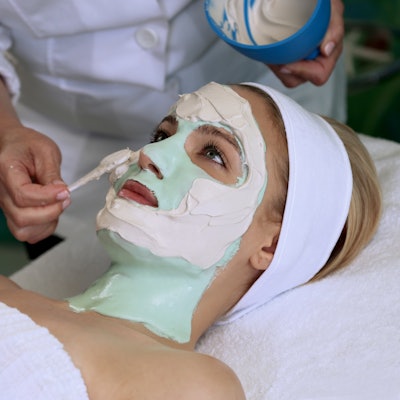 Professional seaweed-based skincare brand Repêchage will join the International SPA Association (ISPA) as a sponsor for the 2019 ISPA Conference & Expo, to be held September 11-13 in Las Vegas.
PHOTOS: The Estuary Spa, Mount Pleasant, South Carolina
"I speak on behalf on the entire Repêchage team when I say that we are very excited to attend ISPA," said Lydia Sarfati, Repêchage CEO and founder, and chairman of CIDESCO Section U.S.A. "ISPA is a must-attend event for the spa industry. This is a wonderful opportunity to introduce top industry professionals that the Conference attracts to the vast heritage of our award-winning, seaweed-based professional products and treatments."
In addition to the brand's popular treatments, such as the Four-Layer Facial and Vita Cura 5 Phase Firming Facial, Repêchage will be showcasing its latest age-defying offerings: the Glow and Go Facial Massage and Mask Services, Facial Bar Concept, uni-dose facial treatment kits, backbar collection, and the award-winning Repêchage retail collections that compliment these services.
PHOTOS: Spa Hopping – Bota Bota, Montreal, Canada
About Repêchage: Since 1980, Repêchage has created a full range of seaweed-based skincare products featured at top spas and salons globally. Forerunners in sea plant technologies and pioneers in seaweed treatments and cosmetics in the U.S., Repêchage researchers seek out specific seaweeds beneficial for a range of skin care concerns. Repêchage seaweed is sustainably harvested from the coast of Maine and then processed with a proprietary extraction method at the ISO 9001:2015 certified manufacturing facility, located at the Repêchage Headquarters in Secaucus, New Jersey. Through this proprietary extraction process, Repêchage seaweeds retain 12 vitamins, 18 amino acids, 42 trace elements and minerals, and phlorotannins.