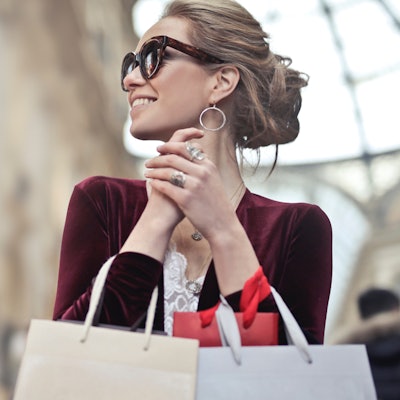 Allergan plc announced clinical study results of higher doses of BOTOX Cosmetic compared to BOTOX Cosmetic 20 unit dose at week 24 in patients with moderate to severe glabellar lines.
Allergan conducted this trial to evaluate the duration of effect and safety of BOTOX Cosmetic 40, 60, and 80 unit doses versus BOTOX Cosmetic 20 unit dose in patients with moderate to severe glabellar lines. The primary efficacy endpoint was met and was statistically significant for BOTOX Cosmetic 40 and 80 units versus 20 unit in 226 subjects at 24 weeks (analysis, ≥1 point improvement in Facial Wrinkle Scale (FWS) from baseline assessed by Investigator at Maximum Frown).
In this trial, 32% of patients were responders at week 24 in the BOTOX Cosmetic 40 unit group, 30.6% in the BOTOX Cosmetic 60 unit group, and 38.5% in the BOTOX Cosmetic 80 unit group as compared to 16% in the 20 unit group. The dose effect was observed across additional outcome variables.
For responders with a > 1 point improvement, the time to return to baseline also demonstrated a dose-effect. The median time on the Kaplan-Meier curve was 19.7 weeks for 20 Units and 24.0 weeks for 40 Units, suggesting the median benefit of 40 units is between 20 and 24 weeks.
RELATED: DAYSPA's 2019 Professionals Choice Awards – Vote Now!
"These study results help us better understand the BOTOX Cosmetic dose duration of effect and confirm our hypothesis that higher doses of botulinum toxin produce a longer duration of treatment effect for the treatment of glabellar lines," said David Nicholson, Chief Research and Development Officer, Allergan. "Based on this data, doubling the dose of botulinum toxin extends the duration of effect to 24 weeks in approximately one-third of patients."
The higher doses of BOTOX Cosmetic were safe and well tolerated. In a total 233 patients evaluable for safety, there was one serious adverse event (SAE) unrelated to treatment. Overall treatment related adverse events (AEs) compare favorably with USPI labeled AEs and no new safety signals were identified. Across all studied doses there was 1 case (0.4%) eyelid ptosis at 80 unit and 1 case (0.4%) eyebrow ptosis at 20 unit."
RELATED: How DNA-Focused Skin Care Can Improve Skin Health
About Glabellar Lines
The Glabella is the skin between the eyebrows and above the nose. Glabellar Lines, often called "frown lines", are vertical lines that develop between the eyebrows and may appear as a single vertical line or as two or more lines and may also appear angled toward the inner corners of the eyebrows. When we frown, the muscles of the lower forehead contract in a downward direction, causing the skin between the eyebrows to crease. Lines are formed by the repeated action of frowning due to the lack of elasticity to the skin. Age, sun exposure, and genetics are contributing factors.
About Allergan plc
Allergan plc (NYSE: AGN), headquartered in Dublin, Ireland, is a bold, global pharmaceutical leader. Allergan is focused on developing, manufacturing and commercializing branded pharmaceutical, device, biologic, surgical and regenerative medicine products for patients around the world.
Allergan is an industry leader in Open Science, a model of research and development, which defines our approach to identifying and developing game-changing ideas and innovation for better patient care. With this approach, Allergan has built one of the broadest development pipelines in the pharmaceutical industry.
Allergan's success is powered by our global colleagues' commitment to being Bold for Life. Together, we build bridges, power ideas, act fast and drive results for our customers and patients around the world by always doing what is right.
With commercial operations in approximately 100 countries, Allergan is committed to working with physicians, healthcare providers and patients to deliver innovative and meaningful treatments that help people around the world live longer, healthier lives every day.