Whether it's a personal mission or a cause that's near and dear to your clients' hearts, giving to charity helps solidify your reputation as a spa that cares. Not only will customers be drawn to your efforts to give back to the community; having a mission makes you an employer of choice, according to a recent article in Fortune magazine.
That means you'll be able to attract and retain talented staff, too. So whether you're already actively involved with a worthy cause or are thinking about initiating a new effort, get inspired by—and perhaps even partner with—the following beauty and wellness brands and their generous endeavors.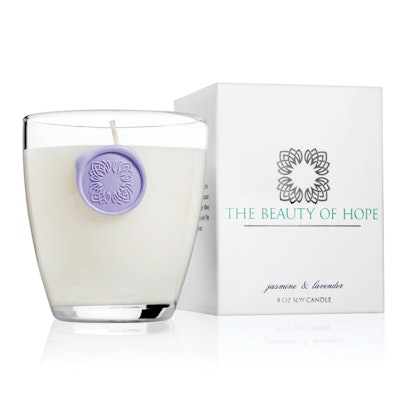 Seattle-based luxury brand The Beauty of Hope donates 10 percent of all sales of its handcrafted soy candles to organizations that share its mission to end human trafficking. This year, the company has partnered with Rescue: Freedom to sponsor a safe home in Thailand for survivors of sexual exploitation. The Beauty of Hope team also volunteers at clothing drives, sources and assembles "blessing bags" for street outreach, and participates in awareness walks. "The Beauty of Hope started on my kitchen stovetop with a vision to be a resource for nonprofits working to end human trafficking," says CEO Kristina Valiani. "Our spa partners' support from the very beginning is why we are able to make such an impact."
RELATED: Longstanding Spas Share their Secrets for Success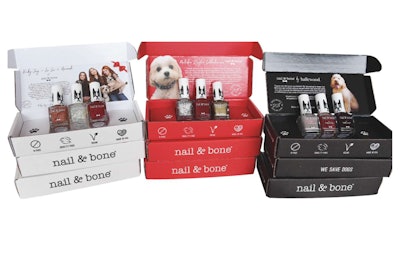 Founder Steve Wiseman launched Nail & Bone nail polish as a way to focus on social impact and live a more purposeful life—specifically, through giving homeless and sheltered pets a second chance at happiness. With products sold online, at pop-up events throughout Los Angeles and via nail salon partners, 20 percent of its retail and wholesale proceeds are donated to pet shelters. Wiseman also works with celebrities who promote animal causes, including Halle Berry, and Maddie and Mackenzie Ziegler of Lifetime's reality television show "Dance Moms." "We want to reach children with our 'Adopt don't shop' message," says Wiseman. "Nine thousand animals are euthanized every day. If we can convey our message to today's youth, within a generation we can change their outlook."
RELATED: Spa Pros on How to Strategically Refresh Your Spa Menu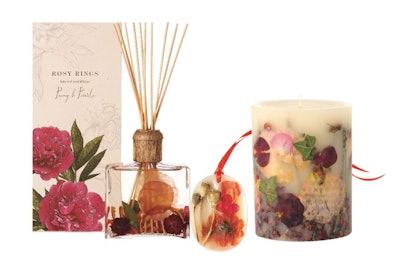 Candle-maker Rosy Rings incorporates items such as shells, fruit and assorted fauna into its products, so it's only fitting that the Denver-based company donates 10 percent of its annual profits to charities that include the National Resources Defense Council, People for the Ethical Treatment of Animals, The Elephant Sanctuary and Wild Bird Rescue and Rehab. "Because our brand is inspired by nature, we like to support organizations that benefit the environment," says CEO Shannon Cumberland. In addition to yearly donations, Rosy Rings frequently holds special promotions and gives 10 percent of retail sales to a specific charity. The company incorporates its environmental mission into its business practices as well: "In addition to recycling most of the plastic, metal, glass and cardboard in our facility, we use recyclable shipping materials," reports Cumberland. "Plus, all of our products are hand-produced in the U.S."
RELATED: 7 Social Media Tips to Benefit Your Business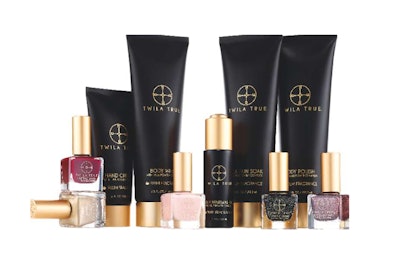 As a member of the Oglala Sioux Tribe, Twila True grew up on the Pine Ridge Reservation in South Dakota where living conditions were quite harsh. The experience inspired her to launch the Twelve Cycles charitable effort, which provides basic feminine care products and education to women in the U.S. living below the poverty line. According to True, most girls residing on the reservation don't have a single month's supply of pads or tampons. "As a result of poor menstrual hygiene management and knowledge, these girls will skip school an average five
days out of the month, which negatively impacts academic performance and, in the end, their economic potential," explains True. For every Twila True Beauty bodycare product purchased directly or through a spa partner, one box of pads or tampons is donated to Twelve Cycles.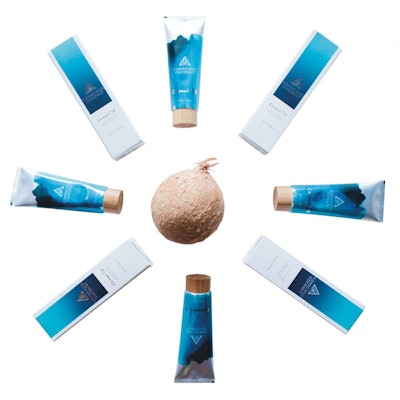 Following a career in investment banking, Danielle Conte traveled throughout Southeast Asia and discovered Buddhism, yoga and meditation.
After returning to Tampa, Florida, she founded her company on a "platform of love:" For every tube of Conscious Coconut organic coconut
oil purchased, the business gives a child a meal through Feeding America. "We love Feeding America's BackPack Program, which helps kids eat on the weekends," says Conte. "We need to ensure our future leaders, innovators and mermaids are getting the proper nutrition for their bellies and brains to grow throughout the most vital years of their lives." During September, which is Feeding America's Hunger Action Month, Conscious Coconut's spa partners will offer a special "Conscious Coconut Massage," and the brand will donate 10 meals for every massage service performed. "What a wonderful feeling to know the customer left feeling centered, relaxed and refreshed, but also full of love because they helped someone in need," adds Conte.
–by Stephanie Vozza