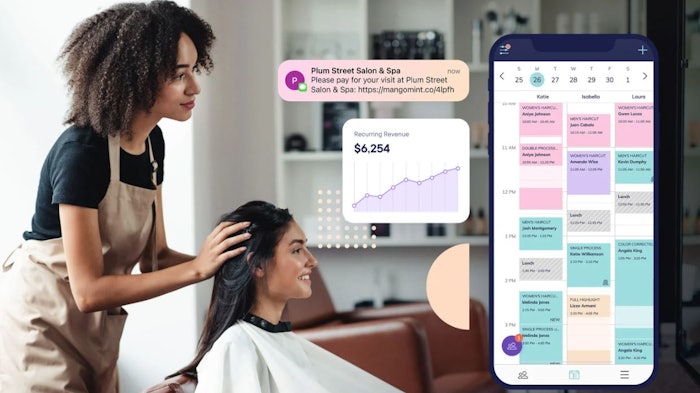 Photo courtesy of Mangomint
Mangomint, a booking platform for beauty professionals, raised $13 million in funds for its Series A round, which was led by Open View Venture Partners, as well as startup300 and existing angels. 
The company recently surpassed 200K monthly appointments on its platform across more than 1K locations in Canada and the U.S. Mangomint's growth is taking place in tandem with the post-COVID labor shortages across many industries, which has caused beauty businesses to struggle to retain staff. 
"Cost [of labor] is up and supply is down because people just quit," Mangomint's founder and CEO Daniel Lang told TechCrunch. "We are tapping into these jobs with smart automation."
Related: How Spa Software Can Promote Cross-Selling
Mangomint's capabilities include automated booking, point-of-sale services, employee payroll and customer relationship management. The software is not designed to take any jobs away from spa professionals, it instead strives to simplify the processes that take away form client connection and services. 
After a beauty pro speaks with a future or current client to discuss upcoming or previous services, the software automatically sends a text message to the customer, who will then click on a booking link to submit their payment information, which can be auto-filled if they have it stored on their phones. 
Mangomint aims to reduce overhead costs for spa businesses, so that providers have more time for client relations and services that boost overall revenue.