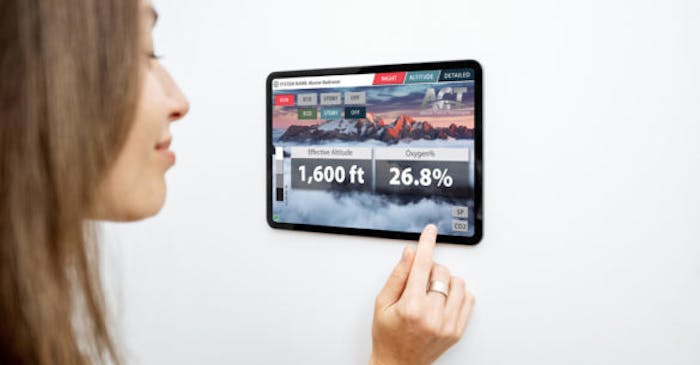 Courtesy of Altitude Control Technology
Altitude Control Technology (ACT) has launched ACT Hospitality, an altitude simulation solution for hotels and resorts situated in the mountains.
ACT Hospitality allows high-altitude properties to mitigate  guests' altitude-related symptoms with its whole room oxygenation systems. Signs of altitude sickness include difficulty sleeping, fatigue, headaches and more, some of which can require medical attention. These symptoms can stop guests from engaging in the activities they came to enjoy, and stop many guests from visiting at all.
To combat this, ACT Hospitality provides a complete altitude simulation environment in the guest's room. It monitors the oxygen, air quality and barometric pressure, and adjusts it to mimic sea level. This gives guests altitude relief, better sleep quality and an overall more pleasant stay.
ACT can be implemented throughout an entire hotel or into specific rooms.
"We've spoken with dozens of hotels at mountain destinations, such as Aspen, Park City and Jackson Hole, and most tell us that combating guests' altitude symptoms is a real challenge and can even send guests packing," said  Bill Sinclair, president and CEO of ACT. "We developed ACT Hospitality to resolve this, and we believe it will soon be a standard feature in all of the top mountain hotels and resorts."