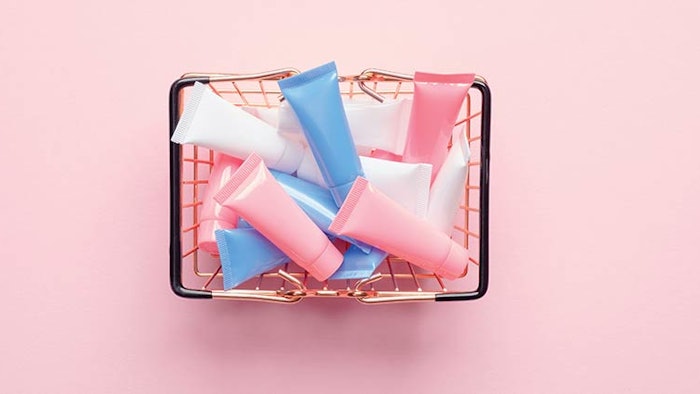 The difference between being profitable, breaking even or, heavens forbid, losing money can come down to just 10%. A dime, ten pennies–that's it. When you're thinking about spa profitability and planning for the upcoming year, a business really only has two options: boost sales or cut expenses. This article will cover the former, and one of your greatest opportunities to increase sales is via your retail shelves. The roadmap to profitability doesn't necessarily start there, but it certainly could end there if you don't pay strict attention and leverage it correctly.
Straightaway, you need to evaluate several key strategies that will make it easier for staff to close sales. The team will be wearing two hats to make sure that the sale is made, both as educator and closer. Therefore, it's imperative that service providers and front desk staff understand the value of each SKU being sold. These strategies will help you streamline that process.
1. On Display
Start by ensuring that your retail environment is as consumer-friendly as possible, making it easy for clients to navigate. Speak to your vendors, as they're prepared and happy to provide you with shelf talkers and attractive displays that make virtually any item near self-explanatory.
Keep the retail area well lit, welcoming and easy to move around in. Don't have too much clutter around the sales area; products should never be cramped too close together, as the eye is often attracted to singular items or smaller displays.
It's also critical that displays speak to the customer. The traditional practice of providing testers for guests to sample skin or body care is on hiatus due to COVID, so for now you'll have to remove testers from your shelves. That doesn't mean you can't provide samples, however; vendors often have single-use samples that you can offer to the clients you feel are potential buyers.
2. It Takes a Village
The entire team must be united to close that sale, and from start to finish you'll see your conversion rates soar if you instill a game plan to educate employees and clients.
Staff members should be educated on the product lines carried in the spa, and they must understand the value each one has for specific concerns. By pairing as many services as possible to a related line or single product, you make it easier for the team to effortlessly direct spa-goers to the products best suited to them. This strategy applies to skin care, where it seems the most natural fit, as well as your massage department. Just as importantly, it will assist the reception team in making sales as well.
Spa employees also need to be asking guests if they or a friend are celebrating a birthday or other event. You'd be surprised how many gift certificates, candles and other goodies you'll sell just by reminding spa-goers of special occasions as they're checking out. Increasing sales is a certainty if the team is trained to ask questions, and be helpful and friendly.
Continue Reading the other 3 tips in our Digital Magazine...
Bruce Schoenberg is the CEO of multiple award-winning Oasis Day Spas in New York City, and an industry veteran of more than 20 years. He holds a degree in business administration and economics, and is an expert in financial operations, human resources, sales and marketing.