It's the moment all retail tenants dread: The fat envelope arrives from your landlord, containing pages of dense legalese that boils down to a big rent increase and a tough decision—stay or go?
If you, your staff and your clients love your space and the numbers work, it may seem like a no-brainer to shrug your shoulders and just accept the higher rent. But a smart business person knows how to negotiate all of a lease's elements to create a win-win for both the spa and the property owner. By playing the game, you could end up with lower rent, more perks and even cash for remodeling—not to mention a landlord who's happy to have you as a tenant.
Leasing consultant Dale Willerton of The Lease Coach reminds spa owners of one critical fact: In lease negotiations, they are the customer. A good tenant is worth a lot of money to a building owner, and renewal terms should reflect that. "Tenants have a lot of power; they just don't know it," says Willerton. "They forget to make the landlord re-earn their tenancy." Willerton and partner Jeff Greenfield wrote Negotiating Commercial Leases and Renewals for Dummies (Wiley, 2013), and their business, with offices in the U.S. and Canada, works with tenants to find the perfect space and negotiate the most favorable lease terms.
RELATED: Spa Design Trends for 2018
"It's important that the landlord sees the tenant as an asset," adds Amanda O'Connor, owner of three Soleil Salon & Day Spa locations in Aurora and Naperville, Illinois. And if they don't, it may be time to move on.
Ultimately, it may be worth hiring a leasing pro who can look at the facts and figures without an emotional attachment to a particular space or location. But even without their help, you can still avoid the following four common pitfalls come renegotiation time.
Waiting too long before you initiate the renewal process.
According to Willerton, if you don't think about real estate until the new lease hits your mailbox, it's already too late. "A tenant needs to be proactive, and that means starting 12 or even 18 months in advance," he says. "If you're going to get bad news about a rent increase, you want it as soon as possible." Some property managers deliberately wait to send renewals until it's too late for the tenant to do anything but accept the proposed hike.
Starting early puts you in control of the timetable, and lets your landlord know you're serious about negotiating—and ready to go elsewhere if you don't get a better deal. It also gives you time to research other options and, if needed, get the ball rolling on a new space.
Advance planning will also enable you to make the best use of any rent-free months you're able to negotiate, and minimize the disruption to your clientele and cash flow.
RELATED: How to Market Your Spa on a Budget
Neglecting to do your homework on costs and competitors.
Would you renew if you knew that the supermarket anchor tenant in your shopping center planned to close? What are the other tenants paying? What is the market rate? Where is growth projected to happen in your community? Is there a big national franchise day spa opening just down the road? Your landlord likely knows these things, but if you don't ask, they're not obliged to tell you.
You don't need to be a master sleuth or business genius to find the answers. Check the websites of your community's planning agency and economic development authority to see any plans in the pipeline. LoopNet, Cityfeet and other commercial real estate sites show what's on the market.
This information gives you more leverage. A property manager does these deals all the time; they have experience and knowledge that you probably don't. It's not against the law for your landlord to overcharge you, so it's your responsibility to make the best deal or hire an expert to help you do so. If you find you're paying much more per square foot than other tenants in your center, you have the right to make a counteroffer, ask for other incentives to compensate, call a leasing consultant or attorney to help you, or walk away. The time to take action is before the lease is signed.
Whenever O'Connor ponders a move, rather than hiring a leasing consultant, she stays hands-on throughout the process. The spa pro makes sure to scout locations herself, communicates directly with potential landlords and uses a lawyer to review the necessary paperwork.
RELATED: The Boom in Business From Instagram
Your homework also includes understanding your own business. If your rent is going up but you're inclined to stay, how can you offset the extra cost? Can you squeeze more revenue- generating services into the same square footage, for example— and ask your landlord to cover the remodeling costs?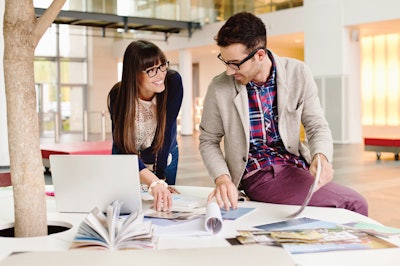 Failing to consider all the lease terms— not just rent.
Monthly rent is only one element of a retail lease. If you decide to renew, you're not just paying money for real estate, you're offering your landlord the
security of years of cash flow. In exchange, think about what you want in return. This might mean a reduced monthly rent, free rent for an agreed-upon period, improvement allowances to cover any desired remodeling costs, a refund of your deposit, the rolling of taxes or utilities into basic rent, or the removal of a personal guarantee—a clause that can put the signee on the hook for tens of thousands of dollars. Consider nonfinancial incentives too: Would you like reserved, closed-in parking spaces for your clients, or free parking for your staff? Your name on the side of the building, or prominent marketing in the shopping center's newsletter? "The average business owner is so focused on not losing the negotiation that they forget to actually try to win it," says Willerton.
He points to one of his clients, a salon owner with seven locations, who not only saw their rent reduced on renewal but received three months' free rent as a further incentive to stay. Their deposit was returned and their personal guarantee removed from the lease.
Indeed, says Willerton, as a renewing tenant you should never have to pay a deposit or sign a personal guarantee, because your landlord has recouped their upfront investment and knows you're reliable. Get that deposit money back so you can put it to work for your business.
Most importantly, negotiate from a position of strength. "Create competition for your tenancy" by showing that you've researched the market and found other potential locations, even if you'd really rather stay, he adds. That negotiating tactic gives you leverage at renewal time to ask for new incentives and fix the parts of your lease that you dislike.
Focusing only on the present.
A savvy business owner thinks long term. If you plan to grow, you need to be realistic about your future bottom line. If you increase staff and add new services that the market demands, will you have enough treatment space, changing rooms and parking? It's important to consider these issues during—or preferably before— renegotiation time, so you can be realistic about what your spa (and employees) can handle. In addition, if your eventual plan is to sell your spa, being locked into a high or escalating rent makes it less attractive to a potential purchaser, points out Willerton.
Ultimately, it may be in your best interests to move rather than accept a rent increase. But if you do decide to stay, you'll be fully informed and ready to stand your ground the next time a rent increase rolls around.
–by Lisa Greim
Don't let a proposed rent hike send you into a panic. Instead, learn how to renegotiate your lease before you re-sign on the dotted line.