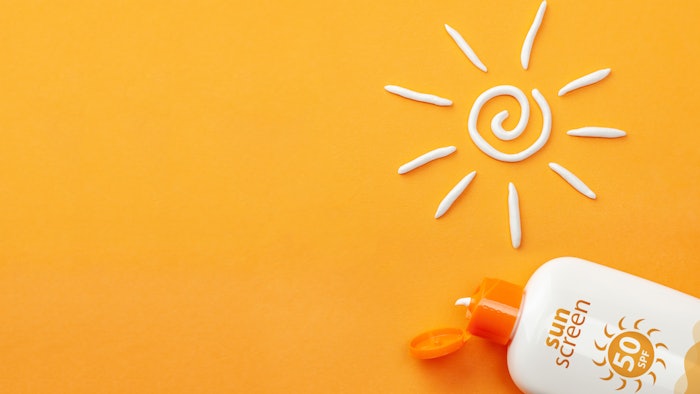 It's hard to underestimate the importance of regularly wearing sunscreen to protect the skin from harmful ultraviolet rays. But recent reports suggest traces of benzene in sunscreens and a link to human health ailments have led to several voluntary recalls and consumer class litigation involving well-known brands.
Concerns about whether certain sunscreens are actually "green," "sustainable" or "reef-friendly" have left consumers in the dark about what those terms mean, while leaving brands vulnerable to consumer class action litigation. Here's what spas need to know about the most recent controversies surrounding sunscreen.
Defining Sunscreen and SPF
The National Institutes of Health's Cancer Institute defines sunscreen as a substance that helps protect the skin by reflecting, absorbing or scattering ultraviolet A (UVA) and ultraviolet B (UVB) radiation from the sun. Lotions, creams or gels that contain sunscreens can be used to help protect the skin from signs of premature aging and damage that may lead to skin cancer.
Mineral sunscreen uses physical blockers like titanium dioxide and zinc oxide, which sit on top of the skin to form a physical barrier between UV rays and the skin. Chemical sunscreens, which typically have a thinner consistency and blend into the skin or under cosmetics more easily than mineral sunscreens, protect from UV rays by absorbing them with chemical actives such as avobenzone, octocrylene and oxybenzone.
Related: Choosing the Right Sun Care for Your Clients
While mineral sunscreens may give the impression of being natural, both mineral and chemical contain synthetic ingredients. Sun protection factor (SPF) is a measure of how well a sunscreen protects against sunburn.¹ Sunburns are most often a result of exposure to UVB rays, which are also linked to certain types of skin cancer; UVA rays mostly cause skin aging and wrinkles.
The American Academy of Dermatology recommends an SPF of at least 30 for most people and most climates, while the U.S. Food & Drug Administration (FDA) recommends a broad spectrum sunscreen (which protects against both UVA and UVB rays) with SPF values of 15 or higher, reapplied at least every two hours or more often if exposed to water.
Continue reading what spas need to know about sunscreen regulation in our June Digital Magazine...
Kelly A. Bonner, trial attorney with Duane Morris LLP, focuses on cross-jurisdictional and complex commercial disputes involving pharmaceutical, health-related retail, and consumer branded products. Bonner is a frequent author on litigation risk and regulatory issues affecting businesses in the beauty and wellness industries.