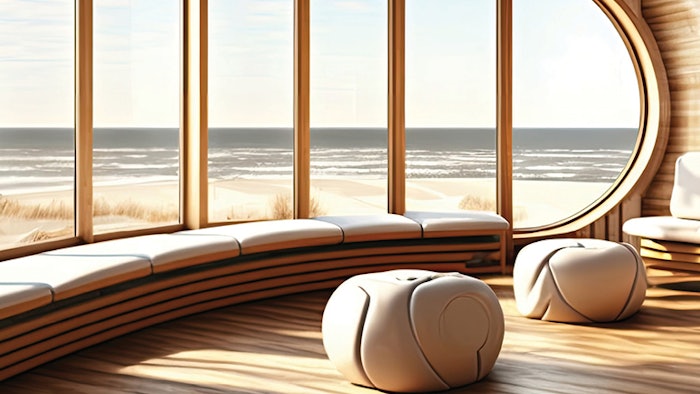 Spas are meant to be places of relaxation and rejuvenation, providing an escape from the stresses of daily life. It's important that all individuals feel welcome and comfortable—this is where inclusive design comes in.
Inclusive design is the practice of creating products and spaces that are accessible and usable by as many people as possible, regardless of their age, gender, ability or background. Let's explore how inclusive design can enhance the spa experience for everyone with these seven ways you can make your spa design more inclusive.
1. Opt for ABC-System Massage Tables
Currently, there are more than 3.8 million women who are living with or beyond breast cancer in the U.S.1 More than 100,000 American women undergo some form of mastectomy each year.2 In 2021, there were 365,000 breast augmentations and 219,000 surgeries related to removing breast implants.3
In addition, there are millions who experience chest or breast pain while lying prone on a massage table, regardless of breast size, gender or medical status. When choosing your massage tables, it's important to consider these guests.
Look for tables with the Adjustable Body Comfort (ABC) System. This versatile feature allows practitioners to make subtle changes in the breast area to fit each guest while offering support for deeper work, and they can raise the platform above level in supine positions for head support, stretching and increasing range of motion. Therapists can work on a flat back when the system is in use, providing a more effective massage for the client.
Related: The 5 Principles of Inclusive Spa Design
2. Consider Size and Mobility When Choosing Furniture
Bariatric and accessible seating are crucial for providing comfortable and safe seating options for individuals with different physical needs. Bariatric seating refers to chairs and other furniture designed to accommodate individuals living in larger bodies. These folks often face challenges when using standard seating due to the lack of support and comfort, and may experience discomfort, pain or even injury. This is not something you want to happen when you are trying to help heal the body!
Bariatric seating is typically wider, more durable and can support heavier weight capacities than more standard seating. This helps prevent potential injuries, improve comfort and promote better posture.
Accessible seating is meant to meet the needs of individuals with disabilities, including those who use wheelchairs, walkers or crutches, as well as those with other physical limitations that make it difficult to use standard seating. Accessible seating is designed to be easy to access, with wider aisles, ramps and level surfaces that make it easier for individuals with mobility issues to navigate.
It is also typically designed to provide better support and comfort, with features such as armrests, backrests and footrests that can be adjusted to meet individual needs. Providing accessible seating ensures that everyone has equal access to your spaces, promoting inclusion, equity and diversity.
3. Mitigate Sensory Triggers
It's important for spa facility design to accommodate people with sensory sensitivities. This could include providing quiet spaces for individuals who are sensitive to noise or dimming the lights for those who are sensitive to bright lights.
Each treatment room should also have the ability to control the music played in it, or at least have volume controls. Aromatherapy oils, scented candles and other fragrances should be used with care, as they can trigger allergies or sensitivities in some individuals.
Continue reading the rest of the tips for creating an inclusive spa design in the June Digital Magazine...
Irene Macabante is the CEO and founder of the Citrine Consulting Collective. A lifelong spa-goer and wellness product aficionado, she uses her 25+ years of branding, marketing and tech experience to create safe and inclusive spa environments that increase customer retention, foster belonging in teams and boost brand reputation.