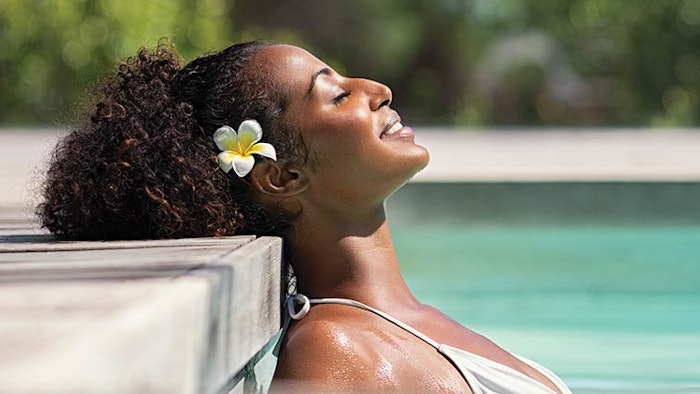 A year and a half ago, travelers selected resorts based on price, location and length of stay. Those traveling for business often did their work in a rush, stayed an extra day and returned home. Those on vacation selected a resort based on price, amenities and attractions for kids. Unfortunately, spas were not in their decision mix when selecting a hotel for their stay.
But now, spa and wellness services are playing a much more important role in guests' shopping decisions. Travelers are looking for guidance, reassurance and expertise at every turn. They no longer want just a place to stay; they're interested in a place to rejuvenate their minds, bodies and spirits. While they previously selected resorts to experience a nice hotel room, new cuisine or a swimming pool, now they want to enjoy the spa services and wellness amenities.
Travelers' needs have changed. They stayed at home for 12 months or more, and during that time people realized that mental health and wellness are key factors in their lives. In order to attract these guests to your property, a holistic approach is needed—not just in terms of their wellness, but also as it relates to the business. It's about understanding their new needs and shopping behaviors, being ready for change, embracing it and growing your skill sets.
Understanding "Travel Wellness"
Thanks to the pandemic, traveling with a focus on health and well-being has become a top-of-mind trend. Travel wellness is no longer a trip to a health spa, meditation or retreat as a perk or reward. Travel wellness in a post-COVID world is about minimizing anxiety before, during and after the trip. It's about preparation and protection through healthy habits, self-care, beauty, confidence, balance and more. It's become a necessity—no longer a luxury. Spas must have a strategy in place to articulate these trends effectively if they want to position themselves as a trip destination, sell more to their clients and grow retention.
A destination must recognize the opportunity these clients present—before, during and after they travel. The key to selling through every stage is thinking beyond the impulse purchase. Beginning with merchandising, messaging, display and follow-up marketing, everything should focus on the before, the during and the after. I've traveled the world for both business and leisure, and visited many spas, but I've rarely seen services, beauty products or advice for all of these stages.
Think about the hotel guests. How long have they been in transit to arrive at your hotel? Are they happy? They likely are to some extent, but they're also exhausted, dehydrated, swollen and not looking their best. Therefore, they should be invited to the spa immediately to rejuvenate after their trip.
Continue reading the digital magazine for more tips on employee communication, partners, visibility and becoming the "complete package..."
Edyta Satchell, founder and CEO of Finelle.com, is a renowned corporate executive, speaker and wellness practitioner. She is a certified integrative nutrition health coach who has more than 20 years of global travel leadership experience working with dozens of A-listers, including CEOs of key Fortune 500 companies. Satchell helps spas rejuvenate their revenue and profits by creating highly customized, modern and comprehensive sales programs targeting frequent travelers. She has been featured in many prominent media outlets, including TV interviews and articles in multiple publications.