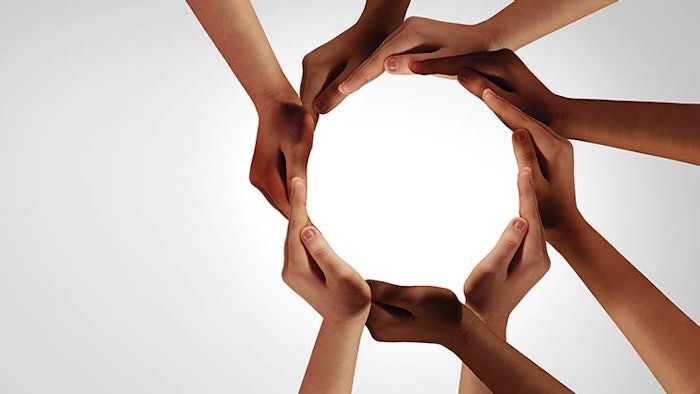 If we've learned anything from the past year as spa workers, resort operators and marketers, it's that diversity and inclusion are no longer issues that can be tackled in a one-day webinar or with the addition of a handful of services on our menus. Diversity and inclusion must now be part of our company policies and DNA, and then these concepts must flow into how we market our destinations to clients.
Up to this point, there were only a handful of credible articles written about diversity in spa and wellness—and they often read like standard operating procedures warning against what not to do. With #BLM, #MeToo, #StopAAPIHate and other cultural movements calling much needed attention to our lack of inclusion and diversity, the industry now needs to actively adapt both internal policies and external culture.
We need to start and engage in conversations about what diversity and inclusion mean when it comes to branding and marketing spa and wellness businesses. BIPOC (Black, Indigenous, People of Color) and LGBTQ+ people, who have been silenced for years, are now being called forward to use their voices and help spas do better.
So, how do we get started on this important work? First, we need to understand what the terms "diversity" and "inclusion" mean. Secondly, both concepts need to be woven into the spa's brand DNA.
Understanding D&I
What's the difference between diversity and inclusion? Ongig, a consultancy that helps companies create inclusive job descriptions, defines these terms in its article, "The Top 20 Diversity Titles:"
Diversity is the what (the characteristics of the people you work with such as gender, ethnicity, age, disability and education). Inclusion is the how (the behaviors and social norms that ensure people feel welcome).
Diversity is defined as individual differences between groups based on such things as:
Abilities
Age
Disability
Learning style
Life experiences
Neurodiversity
Race/ethnicity
Class
Gender
Sexual orientation
Country of origin
Cultural, political or religious affiliation
Any other difference
Continue Reading our Digital Magazine to learn more about practicing authenticity, connecting with the community and more...
A lifelong spa-goer and wellness product devotee, Irene Macabante uses her 25+ years of branding and marketing experience to create memorable spa experiences that drive customer loyalty and boost wellness brands' reputation. Having started her career in the technology sector, Macabante is uniquely positioned to work with both startups in high growth mode and multimillion dollar resorts and businesses. As founder and CEO of The Citrine Consulting Collective (citrinecc.com), she ensures that its mission and vision are carried out with integrity, efficiency and transparency.