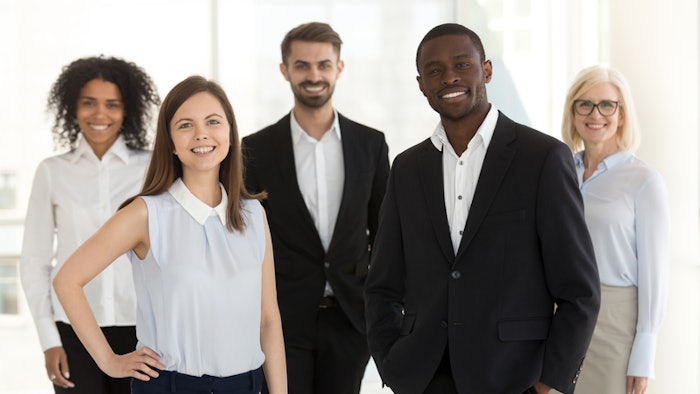 If we've learned anything from the past year as spa workers, resort operators and marketers, it's that diversity and inclusion (D&I) are no longer issues that can be tackled in a one-day webinar or with the addition of a handful of services on our menus. Diversity and inclusion must now be part of our company policies and DNA, and then they must flow into every aspect of our destinations. Here are some best practices and considerations to move internally toward a diverse and inclusive spa and wellness company culture.
The intention to have a diverse and inclusionary environment all starts with the company's diversity and inclusion (D&I) policy and the strength of its commitment to that policy. For example, AccorHotels' signature tagline, "Feel Welcome," applies to both its guests and employees. In 2018, the global hotel brand launched RiiSE, a new identity for the group's international network to promote diversity. "As an international hospitality company, we have guests from all over the world and we want our teams to reflect the same diversity," said Heather McCrory, EVP of operations North & Central America with AccorHotels, and the North & Central America RiiSE executive sponsor. "We have internal statistics that indicate the best performing hotels in terms of our key metrics —colleagues, guest, brand and financial— embrace our diversity mission. The more diverse our teams are, the better we're able to connect with our guests and fellow team members. Diverse teams are better performing teams and we have been able to demonstrate that in all of the regions globally."
Related: Improving Staff Wellness in the Workplace
At the Waldorf Astoria Spa in Las Vegas, director of spa + wellness Shane Upson is building upon Hilton's D&I tagline, "We are diverse by nature and inclusive by choice." His current team is the most diverse he's ever had, and that flowed naturally out of who he is and how he hires. As a gay man with more than 25 years in hospitality, his experience gives him a unique perspective in both right-fit hiring and providing exemplary services to guests. "It all starts with the team. I just believe that the right fit for the job is the right fit for the job, but I also really resonate with people with personality and passion, and seeing the potential in them. I will look at those without the experience or the background, bring them onto the team and mentor them myself. One of my leadership styles is that I lead by example and I interact with each person very differently."
D&I ideas, particularly from all staff members, is a major focus at Sensei Lāna'i, A Four Seasons Resort. Dr. Vishal Patel, director of wellness research at Sensei, says: "Rather than hiring practitioners to fit within each modality, Sensei takes a more customized approach in leveraging the unique expertise of the team to drive the creativity and curation of the services we feature on our menu."
Related: 5 Ways to Reduce Employee Turnover
Additionally, Sensei is passionate about crafting unique and immersive experiences that showcase their team's passion and competence for a particular service or offering, rather than training every practitioner to be proficient in every area. Examples of this are the Lomi Lomi/Lomi A'e treatments, and their Korean-Japanese practitioner who is a master level Shiatsu provider. "This helps ensure our offerings are rooted in diverse perspectives, while also pushing guests to expand outside of what they would usually get at a spa, whether that means recommending a male practitioner for a specific treatment or introducing them to cultural offerings, such as Lomi A'e, with a best-in-class practitioner," explains Dr. Patel.
 Continue Reading about how you can boost diversity in your spa in our Digital Magazine...