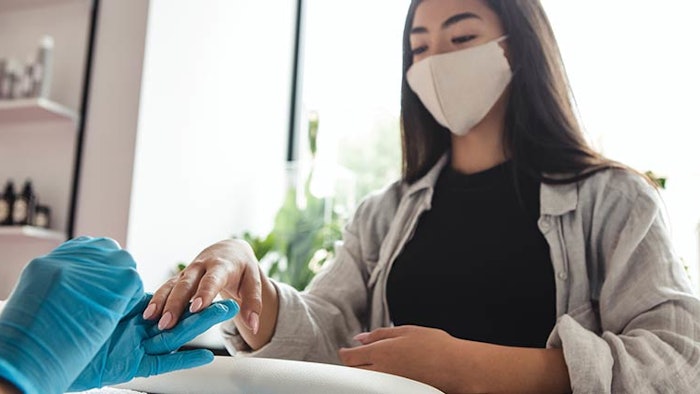 As the saying goes, necessity is the mother of invention, and these words couldn't be more timely. Since the onset of COVID-19 and the subsequent shutdown of businesses across the globe, spa managers were forced rethink their in-person services to customers sequestered at home. With an even stronger emphasis on wellness during the ongoing health crisis, many facilities realized their increasingly important role in providing clientele with resources to promote their well-being—especially in such a challenging time.
With a vaccine rollout underway and a promising outlook for a return to regular business operations, spas can now take a closer look at how to repurpose their pandemic-inspired tools and apply them to their everyday business practices.
1. DIY Pampering
At Dune Spa at The Shore Club in Turks and Caicos, guests reluctant to book a spa treatment didn't need to forego a chance to pamper themselves. "We launched DIY treatments so guests would be able to create their own spa journey in the comfort of their suite or villa," explains spa manager Carnah Collins. "The pandemic has caused a hectic life for many, and everyone needs to press pause and enjoy some 'me time' on their own timeline."
Among the spa's DIY offerings are two of its most popular selections. The Lazy Days seaweed bath, touted for its moisturizing properties and ability to ward off signs of aging and cellulite, can turn any home bathroom into a wellness retreat. "We also provide a link to a sound bathing soundtrack," notes Collins. In addition, she describes the Absolute Truffle treatment as "the crème de le crème home facial feast. The uber luxe black summer truffles, champagne, cocoa and strawberry extracts are all rich in antioxidants, combined with miracle peptides," she says. Each of the spa's treatments are packaged directly by its vendor partners and include instructions and a list of ingredients.
Although such therapeutic baths and high-end facials are typically performed in house, tweaking these treatments for home-based settings enables clients to enjoy them at their convenience—while keeping the spa top of mind. According to Collins, at-home DIY offerings allow spa-goers to create their own regular wellness rituals that help prolong the benefits of their in-spa treatments.
Another upside is the opportunity to market add-on services as an extra revenue stream. For instance, Dune Spa has had success promoting its Voya Exfoliating Body Brush as an added self-care "amenity." Bundling treatments with products also allows spas to create a host of unique offerings.
Don't forget about the opportunities presented in the virtual space. In this realm, Dune Spa provides complementary treatment tutorials and virtual demonstrations from vendors. Plus, video consultations can allow clients to discuss their needs with their preferred practitioner. "Zoom has provided a huge platform for virtual wellness retreats and fitness classes that were previously only available in person," adds Collins.
Dune Spa is maintaining its successful DIY momentum by offering Temple Spa Facials that can be purchased as take-home kits. "As managers, we're constantly looking for solutions to stimulate revenue streams, and this pandemic has given us the opportunity to promote DIY kits to reach retail targets," says Collins. She recommends working closely with vendors to provide clients with new wellness options, and advises spas to remain open to change so that they can adapt to any hurdles.
Pamela Brill is a writer based in Northport, New York.
Continue Reading to learn more about the other tools you can utilize in our Digital Magazine...