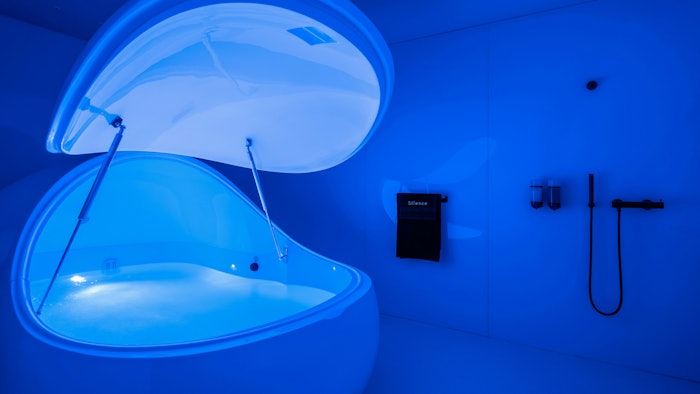 Photo courtesy of i-sopod
Research carried out by i-sopod, a producer of floatation tanks, revealed that many spa operators have turned to monitoring "therapist utilization" instead, due to the availability of therapists. 
This need has caused a rise to what i-sopod is coining as "empty treatment room syndrome." It is predicted by the company that in some cases, up to a quarter of spas' treatment rooms are not in use. As a result, spas are interested in alternative no-touch facilities and investments to remedy the situation. 
Related: Trend Watch: Flotation Therapy
Tim Strudwick, the founder of i-sopod and operator of Floatworks in London, has provided four key steps to cure "Empty Treatment Room Syndrome."