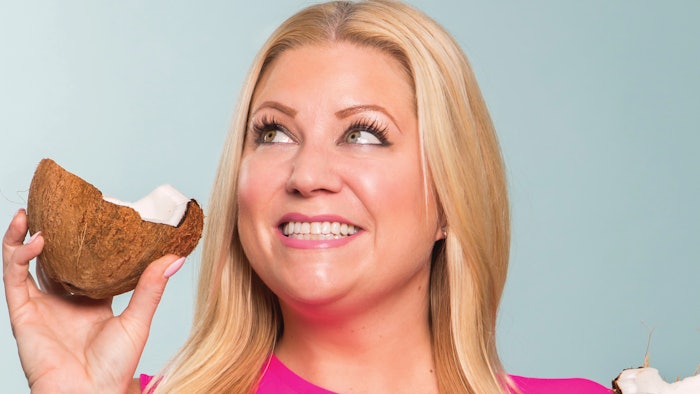 If you were asked, "What's the one thing you miss most from before the pandemic?" what would you answer? During her interview, Stephanie Brennan, national sales and brand manager USA of Pure Fiji, emphasized how much she missed seeing her fellow members of the spa industry—especially hugs. Brennan's love for the spa industry comes from the amazing people that make it up. See what else she has to say about her top business tips and self-care practices to boost her well-being.
How did you get started in the industry?
I started at an Estée Lauder counter when I was 19. A few years later, I began working in a small skin care boutique filled with luxury European brands, and fell in love with skin care and the importance of a daily regimen. I became an esthetician 21 years ago and have never looked back!
What's the most fun part of your job?
Meeting people all over the world. I miss traveling, training and sharing Pure Fiji with our clients. Getting people excited and watching them fall in love with a brand or product has always been the best. I especially love when someone tells me their favorite Pure Fiji product or infusion and the memories that they associate with it: a new baby, a trip or a honeymoon. It makes people smile and recall a happy time—that's my absolute favorite.
What advice would you give someone just starting out in the industry?
Never stop learning. Our industry has so much newness every day. Study that label, read the publications, take the webinar, research the hot new ingredient—and if you don't know the answer, it's ok to ask.
What's on the horizon for Pure Fiji?
Skin care, skin care, skin care! We've put a focus on face by creating a new vitamin C facial line while revamping our existing facial products. We're using cutting edge, natural ingredients native to Fiji, and every product is still made in our factory there. We have had an amazing response to our new facial products and can't wait to share more soon.
Continue reading our Digital Magazine for more inclusive expert tips...