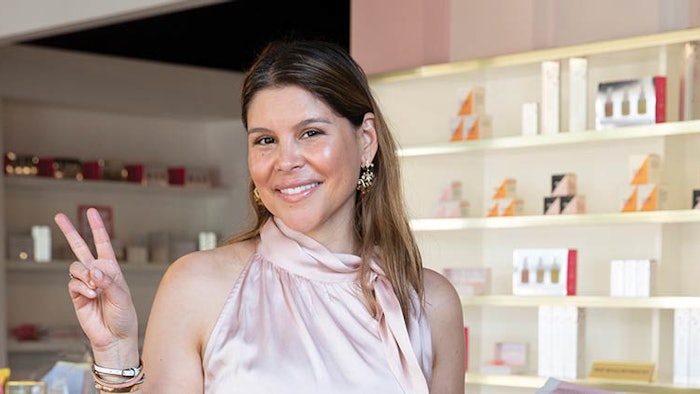 As wellness comes to the forefront for many consumers, services that help strengthen immunity are a must in 2021. Estela Cockrell is the founder of Switch2Pure, which started as a clean beauty website and grew to include the brick and mortar Wellery + Spa in Houston, Texas. Cockrell is a proud advocate for the health and wellness industry, specifically focusing on helping clients who suffer from autoimmune disorders, so we sat down with her to learn more about what drives her passion and her experience in skin care, spa and wellness.
1. How did you get started in the industry?
This industry found me through my passion for helping people. I started out as an attorney, then a mom of two boys while suffering through mysterious symptoms, and ultimately a community activist for women and children in disadvantaged communities. Because of my ailments, I started to dig deeper into what was in my products and what supplements and nutrition was right for me. Through that, and after years of homework, Switch2Pure was born!
2. What is one wellness practice you will never give up?
Gua sha neck and hand massage with Switch2Pure CBD Body Rub. It never disappoints!
3. How do you practice self-care?
I love to do a mild workout, yoga or stretch, then ozone sauna and a ritualist bath. That screams "Sunday funday" to me.
4. What's the best advice you've ever received?
The best advice I ever received was to look at your fears dead on. When you look at them, see them and absorb them, you realize that they're conquerable. We all have the inner strength to see that we're bigger than that "little negative thought or fear of failure." Strong people and smart people know all they have to do is strategize, and they can accomplish positive thoughts over those little fears.
5. What is your greatest accomplishment?
Taking the first step. So many of us don't take that first leap of faith, and I think that's the most critical one for any entrepreneur.
6. What wellness trends do you see emerging?
Gua sha to tone, firm and reshape the facial muscles and massage the body—this trend is here and it works! More than that, it's absolutely critical for treating yourself and clients to the best experience.
7. Name something you can't leave the house without.
Be Glowy Hyaluronic Spray Serum (travel size) and Crush On CBD Lip Serum—I'm addicted.
Continue Reading more tips on boosting business after the pandemic and more in our Digital Magazine...