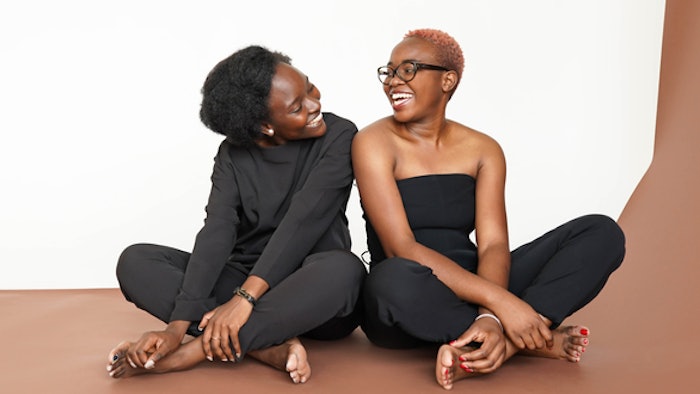 February is Black History Month, and to commemorate the occasion, Dayspa sat down with some of our esteemed experts and colleagues of color to celebrate their accomplishments in the world of spa, wellness and beauty.
What are your proudest accomplishments in spa and wellness?
Aliesh Pierce, author of Treating Diverse Pigmentation and creator of AskAliesh.com: I would saying being a published author is my biggest accomplishment. I wrote Treating Diverse Pigmentation very early in my career, because I wanted to explore theories about the physiology of multi-ethnic skin care that I was never taught in school.
Sherrie Tennessee, director of education for SpaSOS: My biggest accomplishment has been the opportunity to become an educator and keynote speaker at some of the largest spa shows since 2012. I remember attending shows with my business partner in 2006, and we had the opportunity to speak about ReNew Organic Day, a boutique organic spa in Baltimore. I stepped away from the spa shows for a while and then attended an event in 2011. It was that event that sparked my interest again in being on the stage and sharing a different experience from most of those in attendance. It has truly been such an honor and blessing to speak at the shows from my perspective on the spa and wellness industry, as well as share current data and research. My intention with each presentation is to add insight into the ways those in the industry can take (better) care of themselves and grow their businesses, all while having a great time. The spa show stage has been an amazing platform.
Toshiana Baker, founder of SpaWorx and the Network of Multicultural Spa and Wellness Professionals: I have created and taught skin science, selling and service techniques to thousands of beauty and spa professionals globally. Most recently, I created the pre-eminent network for underrepresented spa and wellness pros across all disciplines: the Network of Multicultural Spa and Wellness Professionals.
Shamella Anderson, LE, business development manager of Dayspa and Nailpro magazines: My biggest accomplishment was obtaining my makeup certification and esthetician license at a very late age in my career. I dreamed of being in the beauty industry as a young girl. I went from information technology to beauty in the blink of an eye because it had always been a passion of mine. So, I quit my job and attended beauty school full time, which was huge for me. I can now say that I have no regrets! It was one of the best decisions of my life. I now have access to the best of both worlds, being licensed to treat and transform skin and make women feel beautiful and good about themselves, as well as selling media for professional beauty brands with Allured Business Media.
Cynthia Malcom Taylor, CIDESCO diplomat and founder of Edgar Renee Aesthetic Education and Consulting Group: Helping professionals achieve results with their business through consulting and in their treatment rooms through education, and following my passion. Sometimes that can be hard to do when you need to earn a living, but for me, I get to do what I love. I also opened Edgar Renee Aesthetic Education Group, a postgraduate professional training facility that educates and trains licensed medical and beauty professionals from the U.S. and abroad. I became a Cidesco Diplomat, and I became a product formulator, owning my own corrective product line called Queen Taylor Cosmeceuticals. Opening the Queen Taylor showroom and licensed treatment room where we only serve/treat licensed professionals is another accomplishment that I'm proud of.
Shawnda Brooks, beauty advisor for Beauty Garden USA: I am proud of being able to train, inspire and impact others using my treatment room, management and spa vendor experience.
Who or what inspires you?
Taylor: My personal mantra that I have applied to my practice is: Learn, Earn & Return. Learn all I can; earn all I can ethically for a great work-life balance; return all I can to other professionals like myself. The professionals are my inspiration. I want to work as a link for professionals as there is a gap between what you need to know to pass the state board, and what you need to know to make a living servicing or treating the skin and obtaining corrective results. I'm inspired to educate licensed professionals through my passion for esthetic education.
Brooks: I'm inspired by my love of all things spa and my desire to ensure that more young people of color are aware of the career opportunities in this industry.
Anderson: Beauty and relaxation inspire me. Everything from hair to nails and all types of body treatments. Getting massages and practicing healthy eating just make me fall in love with beauty and wellness all over again. Self-care is very important to me: We are all made in God's image, and wellness is a responsibility that should not be taken for granted. Madam C.J. Walker was an African American entrepreneur, philanthropist, and political and social activist. She is recorded as the first female self-made millionaire in America. Her homemade hair care line for women of color put her on the map. If it was good enough for her, then why not for me? It's all about mindset, perseverance, drive, love and belief.
Pierce: I'm primarily inspired by the students who take my online courses. They're my colleagues, some have devoted more time in this industry than I have. I love watching them blossom as they begin to use the lessons they learned from me to level up their services.
Tennessee: My inspiration is providing health and wellness education to those who would benefit most from the information, particularly African American women. Black women spend nearly nine times more than non-Blacks in the beauty and spa industry, according to a 2017 Nielsen report. Yet, African American women suffer from a higher rate of preventable diseases and increased mortality rates than non-Blacks. Wellness applications such as breathing techniques, meditation and yoga have the ability to reduce many of the underlying issues plaguing the population. It's my purpose to ensure that everyone, especially Black women, has access to what could be lifesaving wellness practices. It's this goal that gets me out of the bed every morning, so much so that I'm completing a certificate in Integrative Health and Wellness to provide wellness coaching services.
Baker: My biggest inspiration is my mother, who instilled faith and core values in me and modeled being an agent of change personally and professionally. I'm also keenly aware of each human's uniqueness as beings of Creation. So I never have to look far to see and appreciate the beauty of God—which is how I define inspiration.
What advice do you have for women of color in spa and wellness?
Brooks: Find your seat at the massage table! Set a goal and work toward it. Choose your path and keep blazing it! The spa and wellness community needs more diversity and inclusion—we need you!
Tennessee: The best advice I can share is to give yourself permission to put yourself first. We're taught that the wants and needs of others come before our own. However, you can't pour from an empty vessel. We must learn to first take the time to practice self-care, self-love and self-nurturing, which allows us to maintain a sense of wellness. When we do this on a constant and consistent basis, our vessels will overflow and that energy can be directed to the relationships in our lives as well as our businesses.
Anderson: If you believe it, you can achieve it. We can do anything that we put our minds to. We are designed this way, so don't ever let obstacles or fear cripple you from going after what you want in life, and always walk in your purpose. If you believe in yourself, you can do anything!
Baker: Love yourself first. I mean, really love yourself. Stand in the fullness of who you are. Don't make yourself small. Know that many spaces are not yet aware of how to handle the fullness of you and what you have to offer, but trust that you are and have everything you need to succeed. Just don't give up.
Taylor: Invest in yourself—slow down and really learn the language of the skin. That will make results in the treatment room a standard. Learn all you can, especially through the hard, rough and slow times. Stick with it! Remember it's a journey and not a race. Take your time. After all, you will be great—there's no rush.
The way you care for and educate clients about their skin can touch generations of people, because skin- and self-care can be an experience that's handed down from mother to daughter or from one generation to the next. These are learned behaviors that start early.
Once you arrive at your desired esthetic destination, be open and help other professionals; this will not diminish you!
Pierce: Well, when it comes to African American women specifically, I would say, "Knock on all the doors." You may experience prejudice in this industry, because it was founded on Eurocentric points of view. However, the tides are turning. By 2050, less than 47% of the population will be European American. So, your perspective is needed now more than ever. Don't limit yourself. Touch all the skins and master all the multiethnic protocols you can. As one of my industry besties always says, "Stay ready, don't have to get ready."