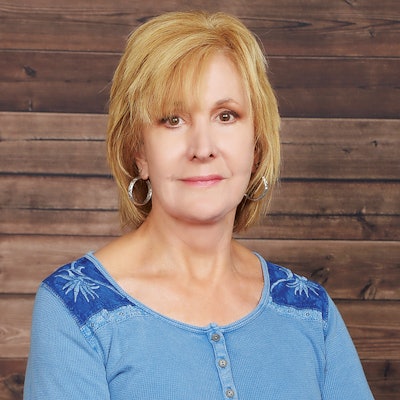 What's the best career decision you've ever made?
Realizing that I couldn't do it all and knowing when I wasn't the right person for a particular job. Others could do it way better than me.
What's the most challenging part of your current role?
Any business depends on new ideas and new products, and I have to stay abreast of innovations and decide if they are something the company can take advantage of.
To what do you attribute Biotone's success?
Being there for the customer every day and also asking myself: 'If I were them, what would I want from Biotone?'
You've been in the industry for nearly 40 years. What's the biggest change you've seen?
The spa and massage arena has become much more sophisticated in terms of both its image and its products. This has resulted in a thrilling industry but also a more competitive one in which companies may not support each other like they once did.
RELATED: One on One: Louis Chabert, Marketing & Operations Director, Jurlique North America
What would you do differently if you could start all over again?
The only thing I would change is to evaluate a situation before I jump in. This makes for increased efficiency and less trial and error.
What inspires you?
Seeing others accomplishing their goals, which reinforces the notion that I can accomplish mine too.
What's in the pipeline for the company?
In January we introduced a line of CBD massage products, which is an exciting development for Biotone. We wanted to take advantage of something that's seen as cutting-edge pain care in the consumer field and bring it to the professional market with massage cream and massage balm.
If you could change one thing about yourself, what would it be?
I'd exercise more!
What causes do you support?
I'm very involved with organizations that address animal health and welfare. I try to make a yearly donation to local agencies that help save animals' lives or enable people to get financial assistance so they can afford medical treatments for their pets.
RELATED: Proper Skin Cleansing Advice For Your Clients
Who would you most like to meet?
Oprah Winfrey, because she has achieved so much and seems like she'd be a great friend.
What has been the defining moment of your career?
When I realized my biggest successes could also be my biggest challenges and also my biggest losses.
Why is natural skincare and beauty so important to you?
Everyone enjoys looking nice and feeling good. If you can create this for your customers with the products you offer, this will be a winning combination for both you and them.
What was the last good book you read?
Due to my busy schedule, I don't read many books but I do love the monthly Harvard Health Information and Medical Information, for both men and women. I'm also reading a book on Buddhist values, which I find very interesting.
How do you unwind?
I love to go for walks with my two dogs: Olivia, a Miniature Australian Shepherd, and Lacey Rose, a mixed-breed rescue. I also take hatha yoga classes two or three times a week.
Biggest fear?
Running out of ideas.
A Personal mantra:
Be most concerned with what you can do.
A Favorite food?
Mexican.
A Can't leave the house without?
My dogs!