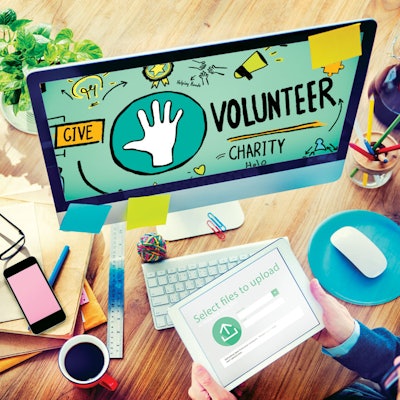 Donating your time, talents or funds to a charitable cause doesn't just feel good, but also makes sense from a business perspective. According to one recent study released by public relations and marketing agency Cone Communications, millennials are especially engaged in corporate social responsibility (CSR) efforts, with 91 percent saying they would switch brands to one associated with a cause, and two-thirds using social media to share information about companies and issues they care about. Meanwhile, research published in the journal Current Directions in Psychological Science (February 2014) examined the correlation between charitable giving and happiness in 136 countries, and concluded that people universally derive joy from giving. Spas that regularly partner with charities certainly agree that doing so is one of the best—and best feeling—marketing tools around. Opportunities to get involved are endless, and therefore potentially overwhelming. Get a clearer sense of how to unleash your altruism with these suggestions from three socially conscious spas.
Pinpoint Your Purpose
When selecting a charity, spas frequently opt for ones with a connection to the business owner, staff and/or clientele. Community efforts are also a good call, as they allow you to assist and advertise to individuals in your area. "I always look to partner with locally based causes, and oftentimes ones that are near and dear to my heart," says Felicia Brown, LMT, a spa and wellness business consultant and owner of A to Zen Massage in Greensboro, North Carolina. "We sponsor a lot of 5K races—as a runner myself, it's a motivator for me to stay in shape and participate in more events while also getting visibility for my business."
RELATED: 10 Wellness Products That Support Breast Cancer Awareness Month
Likewise, Serenity Spa in Louisville, Kentucky, selects charities that are important to owner Denise Willinger, along with her employees and customers. "This year, we chose to do a March of Dimes walk because my daughter had a premature baby two years ago, and we've also donated gift cards to local charity events, as well as buying Christmas presents for local families struggling to make ends meet," she explains. "This not only helps our community but also our business, since it demonstrates how kind and compassionate we are."
Ensure Your Impact
It's also smart to vet charities by visiting their websites. This will provide a clearer sense of the work they do and allow spas to verify the organization's 501(c)(3) status, notes Lauren MacVean, owner of Beach House Day Spa in Birmingham, Michigan. "Find out what percentage of your donations will go toward the cause, versus operating costs," she suggests. Brown adds that you can look up organizations on charitynavigator.org, which rates a wide range of nonprofits based on their commitment to best practices and transparency—thus ensuring that you'll truly be making a difference by partnering with them.
Crunch the Numbers
Checking a charity's 501(c)(3) status is crucial if you're hoping to get a tax write-off—and you'll definitely want to keep careful track of your contributions. You should also discuss the specifics with your accountant to make sure you're getting the biggest break for your buck, and that you're categorizing contributions correctly, among other specifics. "Spas should set a monthly, quarterly or yearly budget to allocate toward charitable donations," adds MacVean. "They need to log every donation for it to be deducted from their taxes, so it's a good idea to check that their systems can track those payments."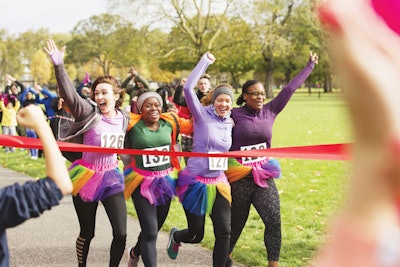 Enlist Employees
Chances are you'll want to involve your staff in your fundraising efforts, but don't take their participation for granted. "Talk to your team about what they're willing and able to do before committing them to something too big," advises Brown. "If it involves their direct income, such as everyone donating their tips or commissions on a particular day, you obviously need to get them on board first." If the cause involves customer contributions—for instance, a percentage of purchases going to the charity—MacVean recommends creating an in-house protocol detailing how to process donations and address client questions, such as where the money is going or whether or not they'll be eligible for a tax deduction.
RELATED: DAYSPA Magazine's Holiday Gift Guide 2018
Spread the Word
For your charitable effort to succeed in helping the beneficiary and your business, you'll want to engage as many people as possible. To do so, most spas use a targeted mix of online and in-person promotional efforts. For instance, Willinger markets through direct email, social media and in-spa signage. If it's a big event, you can send press releases to local media and announce it to nearby businesses. MacVean recommends asking the charity about its own promotional efforts as well. "We find out if there will be any kind of advertising, whether on the local news or via marketing campaigns, where our name will get out there," she explains.
Get Giving
Spas need not host huge events to have an impact. Donating goods or services is a simple option, with the added potential to attract new clients. "The gift certificates we donate are used in giveaways and auctions that promote the spa to a wide audience in a positive way," says MacVean. Some businesses also like to offer treatments directly to people in need. "We participated in a national event called 'Sparks of Light,' providing spa services to cancer patients," says Willinger, who notes that her employees are generous with their time and talents. "As spa professionals, we have the unique gift of making others feel good with
our healing touch." No matter what form your contribution takes—from a raffle to a fun-run to free facials—with a bit of planning, the benefits to others and your business stand to be substantial.
–by Molly Brown