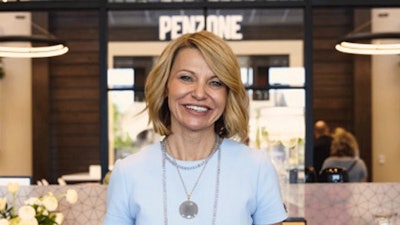 As the newest generation of spa pros enters the industry with their crisp new licenses and untested kits, spa owners will find themselves taking on a nurturing role, educating and mentoring these younger employees they can learn how to be successful participants in the spa world.
One of the most necessary skills? Communication. Although they're experts in remote/digital communication, many new spa pros may struggle with face-to-face skills, such as reading body language. This can result in less confidence talking and selling to complete strangers—especially if that stranger is the same age as their parents or grandparents.
But such challenges are nothing new in this industry. Youngsters of every generation have struggled to talk, advise and sell to adults because it takes quite a bit of confidence, and a good leader will build that up.
At PENZONE Salons+Spas, one of my most helpful strategies for fostering confident communication is "power posing." I'm a huge fan of Amy Cuddy, the social psychologist behind this concept: standing in a posture of confidence. She reckons presenting in a confident way actually affects testosterone and cortisol levels in the brain, and might even have an impact on our chances of success.
So we teach our team members via role-playing. They learn how to present themselves as if they were confident—even if they have to pretend at first—and to exude self-assurance. We show them how to shake hands properly, and remind them to always smile and make eye contact. We make them aware that their stance and movements send constant messages to others, and we teach them how to control it to put others at ease and encourage confidence in their abilities.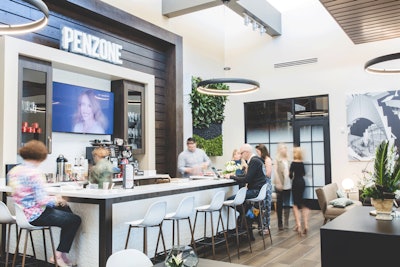 We have always had to teach these skills to the very young, but we need to be even more systematic and comprehensive to overcome the legacy of so much technology, so early. Fortunately, young people are naturally inquisitive and keen to learn, so I'm confident that as we give them the tools to be more confident and succeed, they will find a home and a future in our industry.
—Debra Penzone, vice president of the International SalonSpa Business Network (ISBN), and president/CEO of PENZONE Salons+Spas
About Debra Penzone: Debra has worked at PENZONE Salons+Spas in Ohio for more than 30 years, beginning as a stylist and moving up to artistic director, training director and senior vice president. She now serves as president and CEO of the six salons. Debra is an author, volunteer and fundraiser, with her own foundation, Earth Angels, that supports charitable organizations.