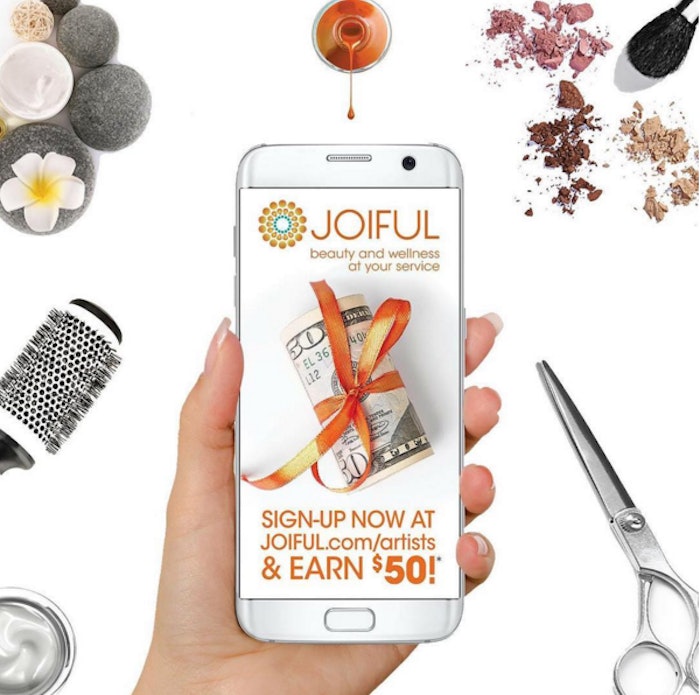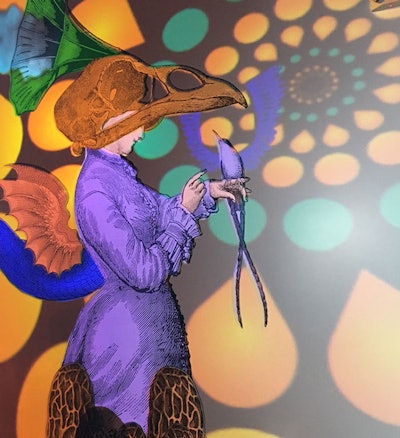 DAYSPA had the pleasure of attending Joiful's epic Los Angeles launch party on Febrary 23rd—along with more than 500 other media members, social influencers and fans of the on-demand beauty and wellness app created to connect spa pros with new clients.
The event took place at the 5,000-square-foot Playa Studios, which was completely decked out to resemble a hip nightclub (red carpet included!). Guests were treated to array of sensory delights—delicious finger foods, a signature cocktail, colorful wall art, wild lighting and lively music—all while models in elaborate body paint stood like living sculptures among the crowd. Four vignettes, erected on the sidelines, showcased the various places and treatments offered through Joiful: at-home massages, facials, hair care, makeup and nail services.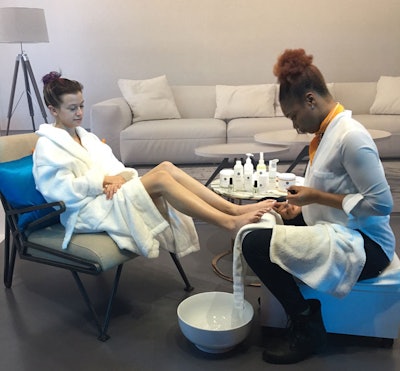 In the swanky VIP lounge area—complete with white leather couches and bottle service—we had a chance to speak with Chad Law, VP of sales and marketing for Joiful. The app is designed to help spa pros and owners, he said. At the moment it's a freelance option for a therapist who may need to fill some time, and Law points out that sending people on house calls can take pressure off owners who may have unbooked therapists standing around. Joiful plans to be able to coordinate with spa owners in the very near future, so that they are able to use the app to send therapists out when bookings are low.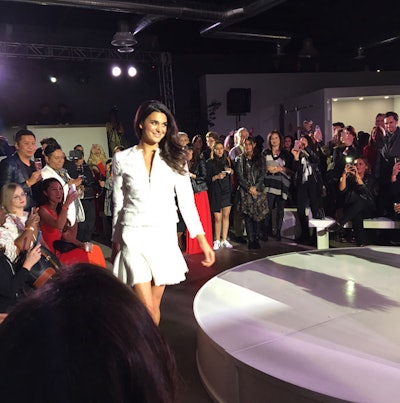 Finally, a fashion show highlighting bold, joyous colors capped the night, though it was by no means the end of the party (in typical L.A. style). "It was more than a party; it signified the start of beauty revolution," said Law. "Joiful is changing the way people receive beauty treatments, and the response has been overwhelming."
—Laura Beliz